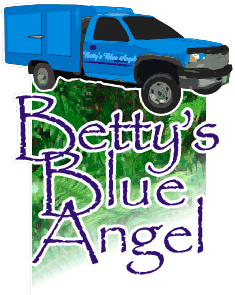 Home
How to Help
Community Comments
Contact Betty
Betty's Story












OBSERVATIONS BY SUPPORTERS
"For many of the homeless, the dignity and respect that Betty shares with them each day is more important than the hot meal being served. She reminds them that someone cares, that they're human and have value. She gives them hope, as well as a reason to get up in the morning. With her compassion and empathy, Betty has created a caring, remarkably respectful community. "

"Far from enabling, Betty encourages people to take responsibility for themselves. She has inspired and helped many street people return home, seek employment, and find housing. Her presence and loving energy, that daily human contact, are more important to her people than 'the stuff' she shares with them. "

"They know Betty is there each day, not because it's her job, but because she cares about them as people. It's her personal mission, and she lets them know she is supported by other community members that also care."


Betty's Dream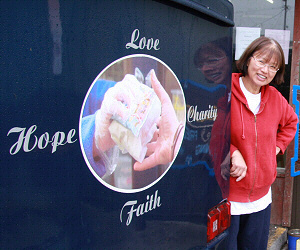 Betty often talks about how she would like to have a central location where she could help clients keep warm, let them take showers, and do their laundry. She sees teenage parents staying with their babies in garages, or even cars, and wishes she could help put them up somewhere. When winter's frost starts to form on the ground and she sees people blue and shivering, she wishes she had a warm building, instead of a car, to invite them into. Where others see a mission that has accomplished so much, with enough heartwarming stories to fill several books, Betty sees a mission that still isn't large enough for what seems like an ever-growing need. But that's what makes Betty so successful. As she has said countless times: This isn't her job, it's her passion. And that makes all of the difference.